Dallas's Hummer H2 Stretch Limo!
The Hummer H2 Limousine
Rent the Party Bus.com / Dallas offer Hummer Limos in 14, 15, 16, 18, 20 Passengers. featuring Sleek Exterior, Plasma TV, State of the art surround sound Audio System, Wrap Around Leather Seating, Two Wet Bars, Laser & Strobe lights, Xbox 360, and Ample Cup Holders. For the perfect night out with yourself and up to 20 of your friends get on this incredible Hummer Limousine. It's like being inside the Night Club while heading to the Night Club!!!
Play Hummer Limo Parking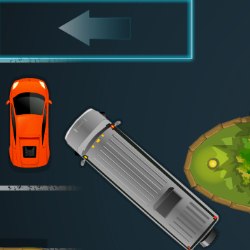 Play Free Game
Park the extra-long extra-wide Hummer Limo into its designated spot in a busy and hazardous car park. Demonstrate your ability in 12 different parking scenarios to land the job